RedPoppy

Restaurant

RedPoppy Restaurant is a stylish and elegant restaurant situated in Strathpeffer in the Highlands of Scotland.

At RedPoppy we constantly strive to improve our food, to only use fresh, local ingredients and to have a warm and friendly atmosphere. Our chefs are continually inspired by Scotland's larder and all it has to offer from Coast and Glen's sea delights to Tarradale Game's tasty venison and Munro's finest meats; this can be seen from the inspiring menus on offer.

RedPoppy Restaurant offers a delicious lunch menu featuring the ever popular RedPoppy Club Classic Sandwich and customer favourites macaroni cheese and chicken fillets.

RedPoppy's new early evening high tea menu is a huge hit with customers. It offers excellent value and is avaiable from 5pm to 6.15pm. Enjoy tea and toast and a selection of cakes with your meal.

RedPoppy's dinner menu features a variety of exciting dishes and flavours with something for everyone. Everything at RedPoppy Restaurant is homemade from bread, chutneys and sauces to the delicious desserts.

We look forward to welcoming you to RedPoppy Restaurant.
RedPoppy

Restaurant's Opening Hours

Tues – Saturday, 11.30am to 8.30pm. Sunday Lunch from 12.30 – 3.00pm. Closed on Mondays. For restaurant bookings please telephone : 01997 423332

Library folder shown here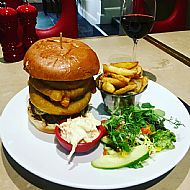 RedPoppy's new family friendly restaurant is opening soon! The RedPoppy Grill @ Ross-County Football Club will be serving a selection of ta Full Story...
Celebrating 10 years of RedPoppy Restaurant and Catering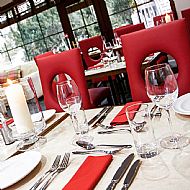 We are over the moon to be celebrating 10 years of RedPoppy Restaurant and RedPoppy Catering. Check out our Facebook competition to win a 2 course Full Story...